MINIBLOQ OUT OF BETA
Minibloq v0.83 Adds many new  Features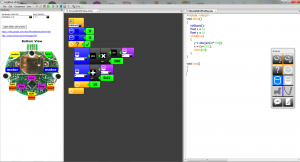 Minibloq is a graphical programming environment for Arduino™, Multiplo, physical computing devices and robots. One of it's main goals is to introduce physical computing and robotic platforms to primary schools, kids and beginners. I have been using Minibloq for a few years now and it has really gained in features and usefulness.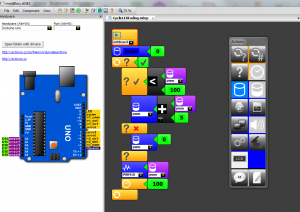 Main changes:
ARDUINO COURSES
Some of you may decide that you want to learn more about what goes into programming an Arduino. One of the easiest places to learn Arduino programming is by taking a course. There are many Arduino programming course available on Udemy. Udemy is an online learning website. With thousands of courses  available
3 Hottest Arduino Courses On UDEMY
I recently completed a page which discusses the 3 hottest Arduino Courses on Udemy. Here is a link
If you would like to take an Arduino Courses
Click the picture.
GET MORE INFO
If you would like to know when updates to Minibloq become available and receive tips on how to use it why not check out our free Minibloq Updates newsletter?


Related posts:
http://www.makermasters.com/arduino-courses
http://www.makermasters.com/duinobot-v1-2-child-proof-arduino-brain
http://www.makermasters.com/new-minibloq-beta-for-arduino-released-v0-81-program-arduino-using-pictures